NEWS
Screw Press Dewatering Machine and Dosing Unit for Food Factory Wastewater Treatment
GN Solids Control and GN Separation & Conveying is 2 main brands of GN Group. GN Separation & Conveying mainly provides solids and liquid separation equipment in non oil and gas industries.
Last week, GN Separation & Conveying shipped one set of Dewatering Screw Press with one Dosing Unit to a Food manufacture factory for water water treatment.

GN Dewatering Screw Press is an economical dewatering equipment, the working principle is use screw extrusion which aroused when the diameter or pitch of scew changes, plus the changing of distance between floating rings and fix rings to squeeze water out.
Typically, the materials feed into GN Dewatering Screw Press has solids less than 2,000 mg/l to 50,000 mg/l, and after treated the solids contains water less than 80%. In order to protect the dewatering screw press from blocking and extending the using life, solids size should be no larger than 2 mm with low hardness. While when feed weariness materials, inside the screw can be hard painted.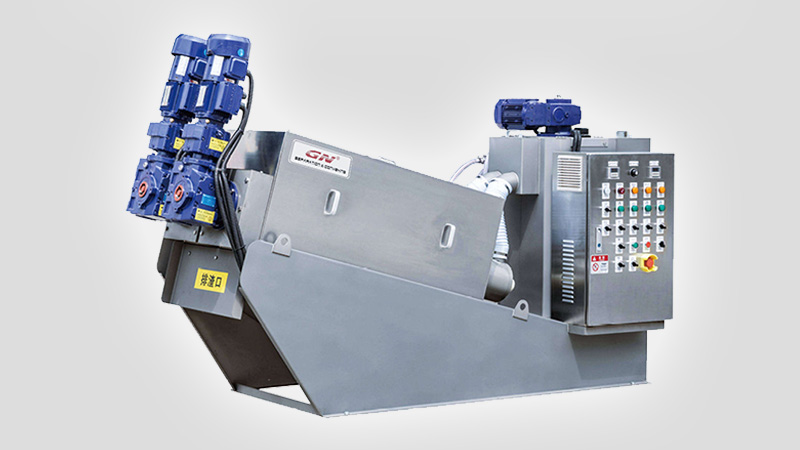 GN also manufactures decanter centrifuges and filer press, while the dewatering screw press has come obvious advantages for sure, such as the initial capital investment is the lowest, and it cost small power to drive the screw press.
This overseas food factory will use GN Dewatering Screw Press to treat the food sludge to remove water, and after treated solids can be used to produce animal feed. Recovered water is using multiple times to clean the screw press.

In order to get a better dewatering performance, GN also provides one Chemical Dosing Unit, food sludge is mixed in the dosing compartment and finer particles are removed.
GN PAM Dosing Unit is a fully automatic chemical adding unit, equipped with feeding hopper, dosing compartment, dosing pump and flow gauges. All the main body is built with stainless steel.